"John James Audubon made northern Manhattan his home in 1842. More than 170 years later, many of the birds he painted during his career as a naturalist are at risk. TheNational Audubon Society published a landmark report, Birds and Climate Change, which looked at how avian
species across North America would fare in the future. In it Audubon scientists identified 314 species whose survival will be severely threatened if the planet continues to warm at its current pace. The Audubon Mural Project seeks to paint those birds anew—starting in John James
Audubon's old neighborhood."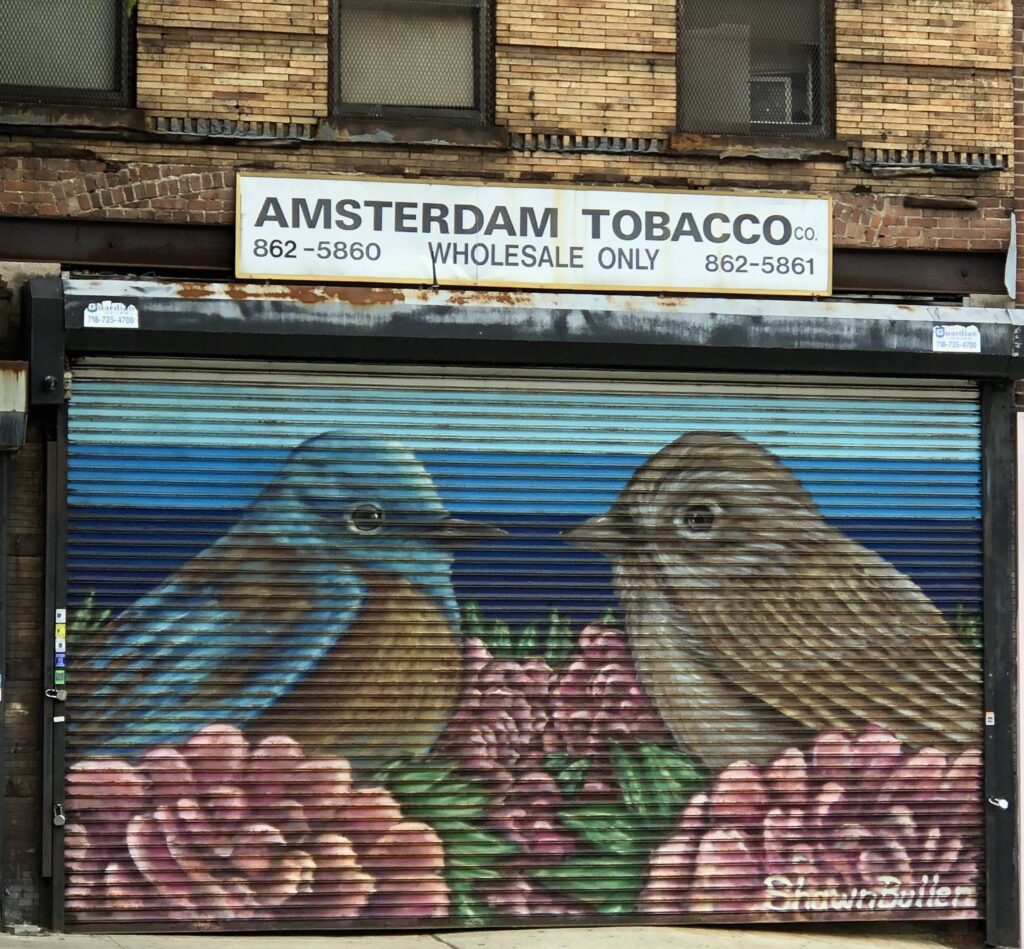 There are currently 117 murals out of the 314 goal
This article will focus on
What's Changed
First, here are the links to find the murals:
We went early in the morning (arrived a little after 6am) on
Sunday, May 24th 2020.
*Since many of the murals are on roll down gates, you won't see them if the stores are open. Since most of the city is closed due to COVID, many businesses will remain closed during normal business hours – but there were murals on gates of pharmacies and liquor stores as well.
We felt comfortable/safe walking on Bradway between 148th and 162nd streets, but drove to some of the streets below 148th, getting out of the car only when we saw a mural. We also walked on Amsterdam at the the spots with the murals. Driving was not difficult because of lack of cars on the road, and street parking was available – another reason to go on a Sunday.
What's Changed
1. American White Pelican and Yellow-billed Magpie by Kristin Doeblin
Location: 500 W. 135 Street, New York, NY 10031
As you can see, this beautful mural is now almost completely covered in graffiti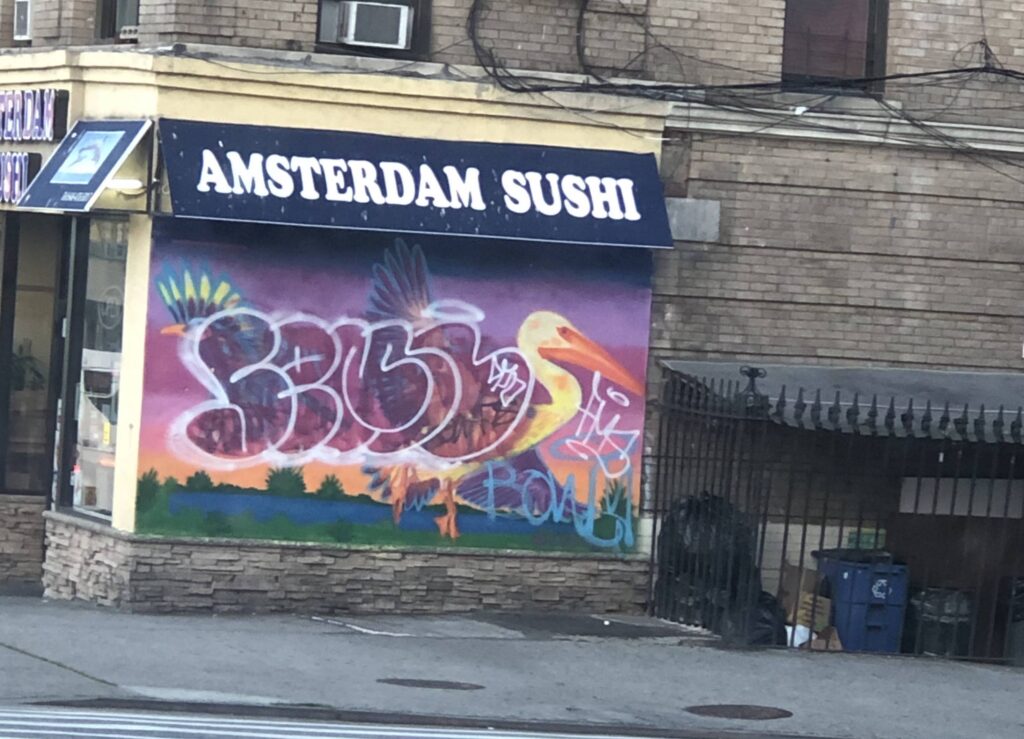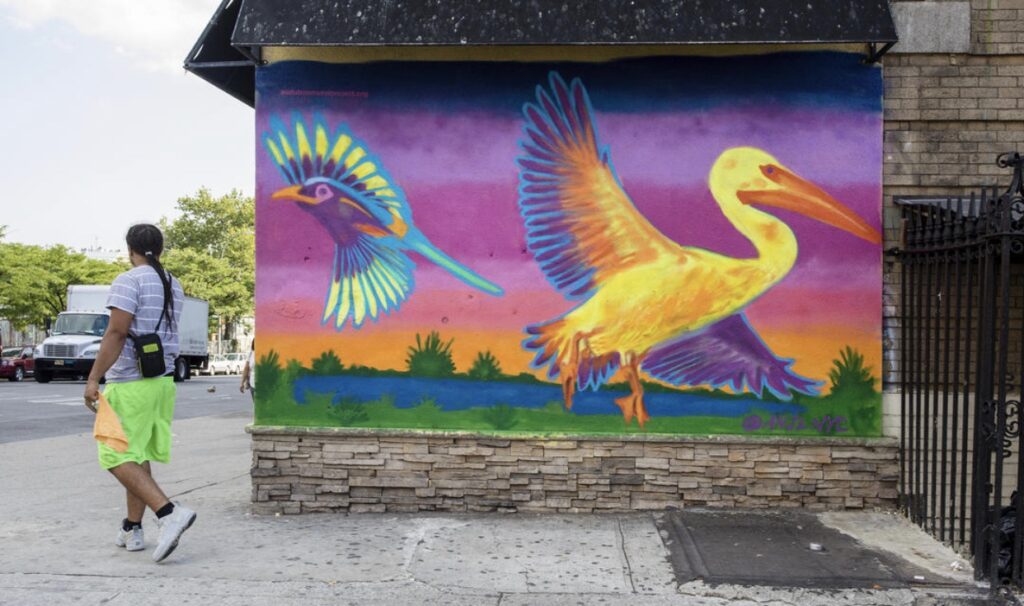 2. Burrowing Owl by Jana Liptak
Location: 5606 West 145 Street, New York, NY 100131
While they got a bit damaged, someone made an effort to salvage it.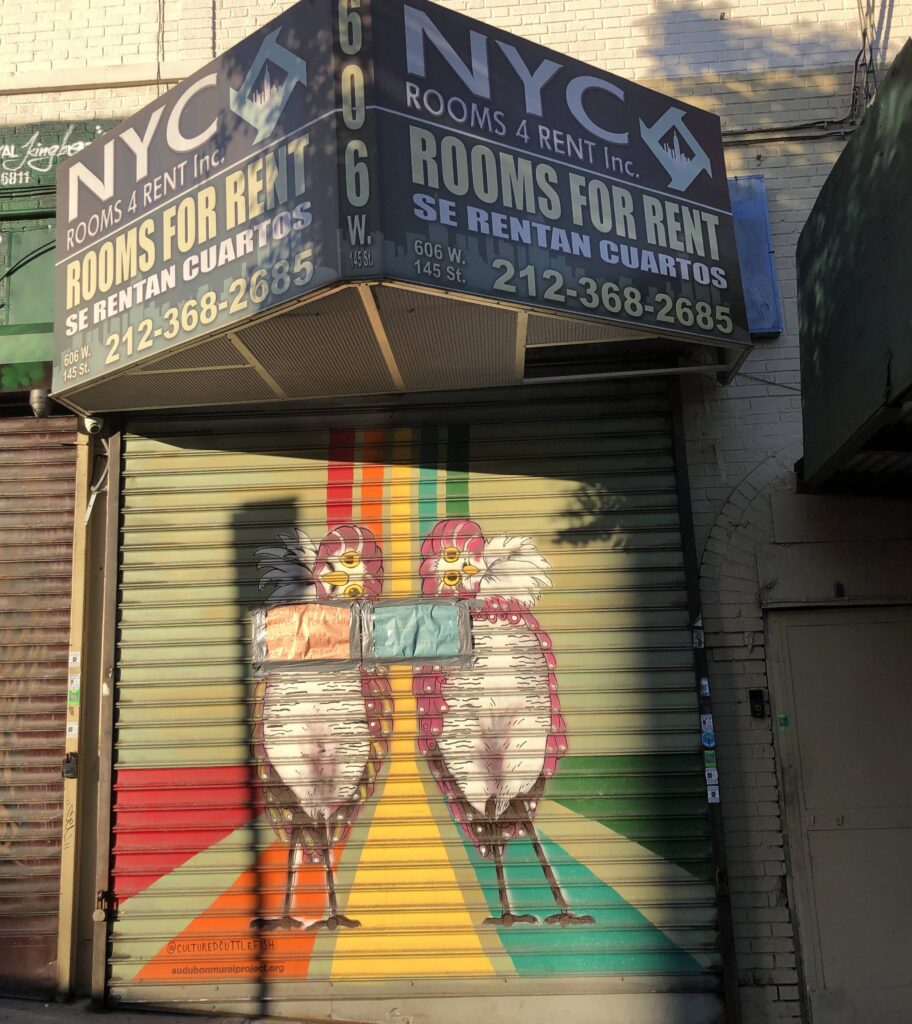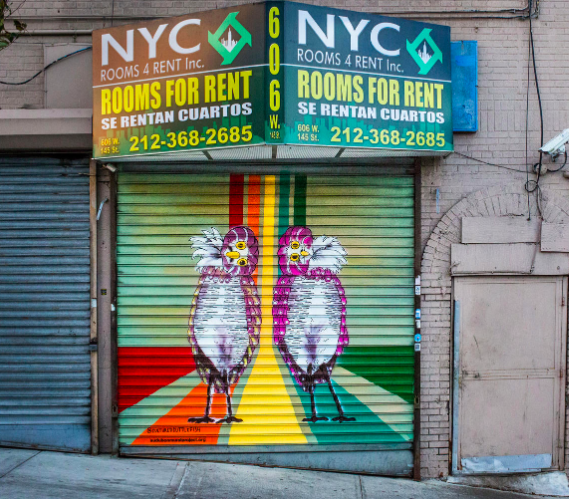 3. Horned Grebe by Giannina Gutierrez
Location: 1722 Amsterdam, New York, NY 10031
It seems like this Horned Grebe was originally painted on the gate on the right and was redone. We like the newer version better!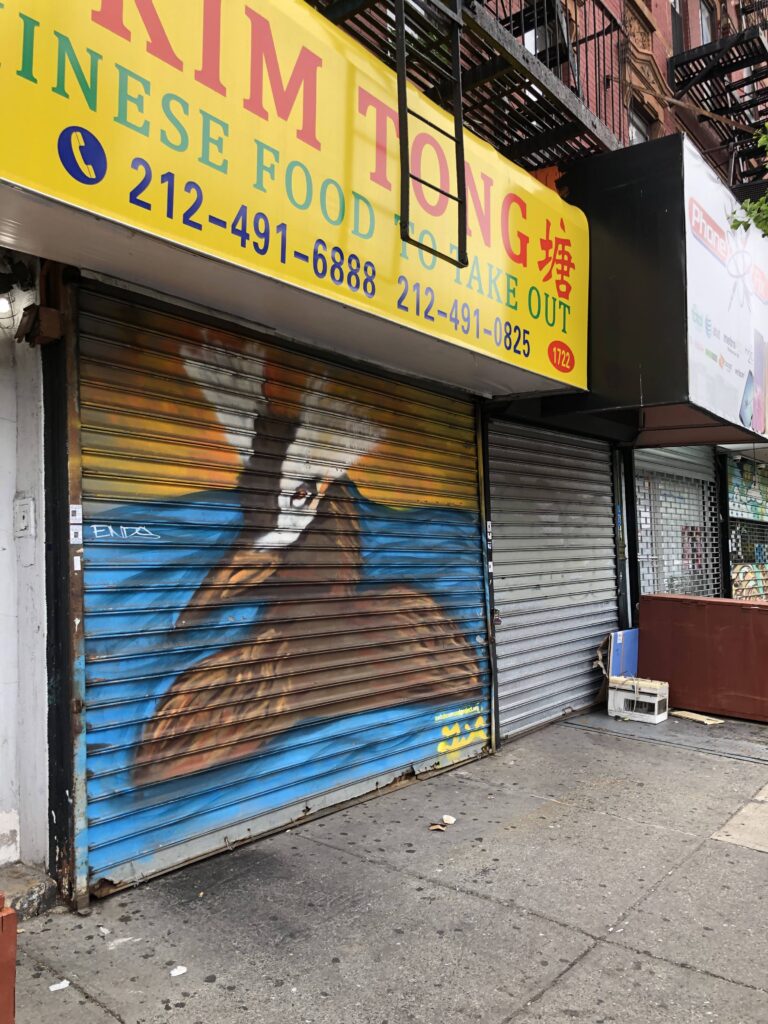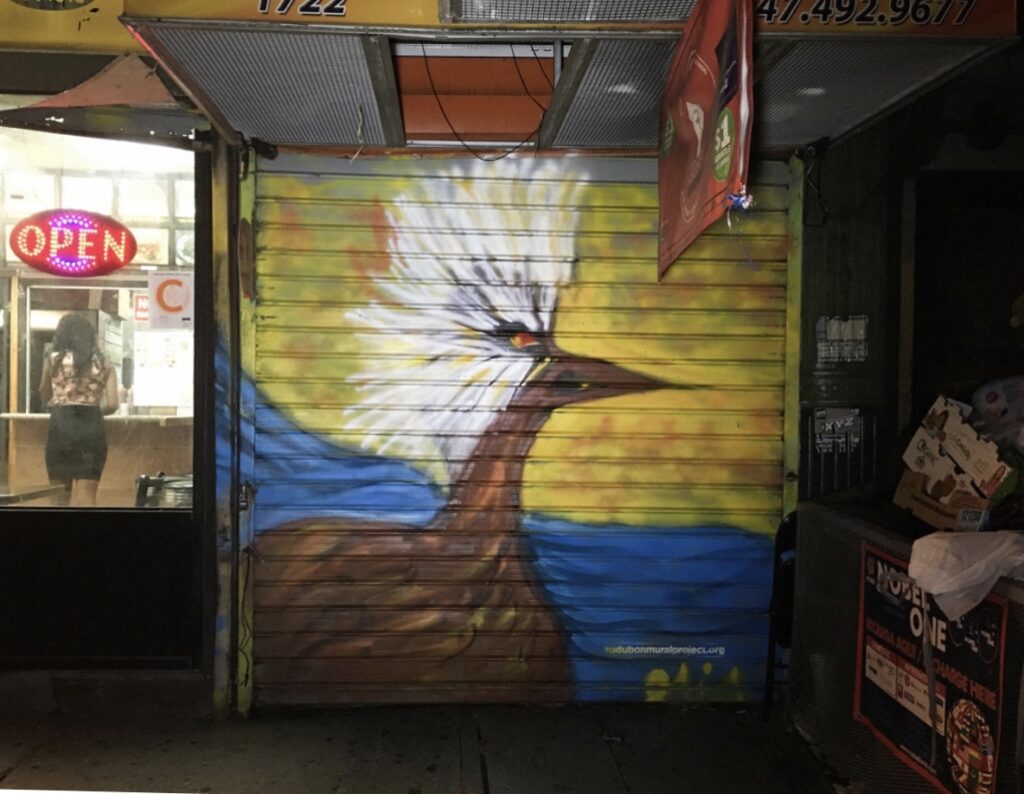 4. Wild Turkey & Tundra Swan by N. Soala & Boy Kong
Location: 3629 & 3631 Broadway, New York, NY 10031
As you can see, these beautiful murals have been almost completely destroyed by graffiti.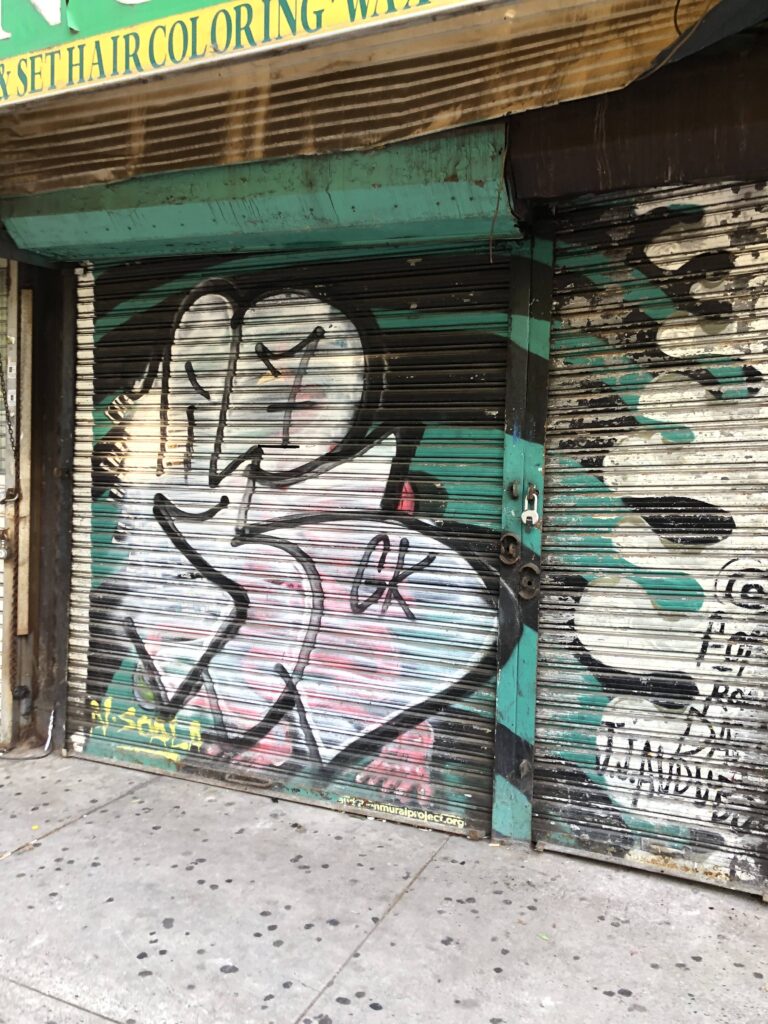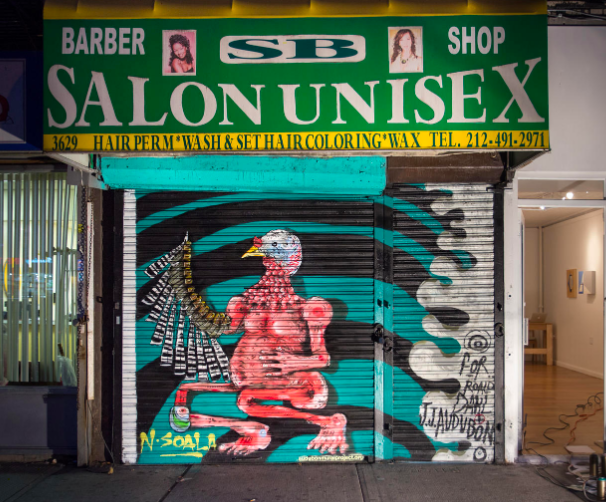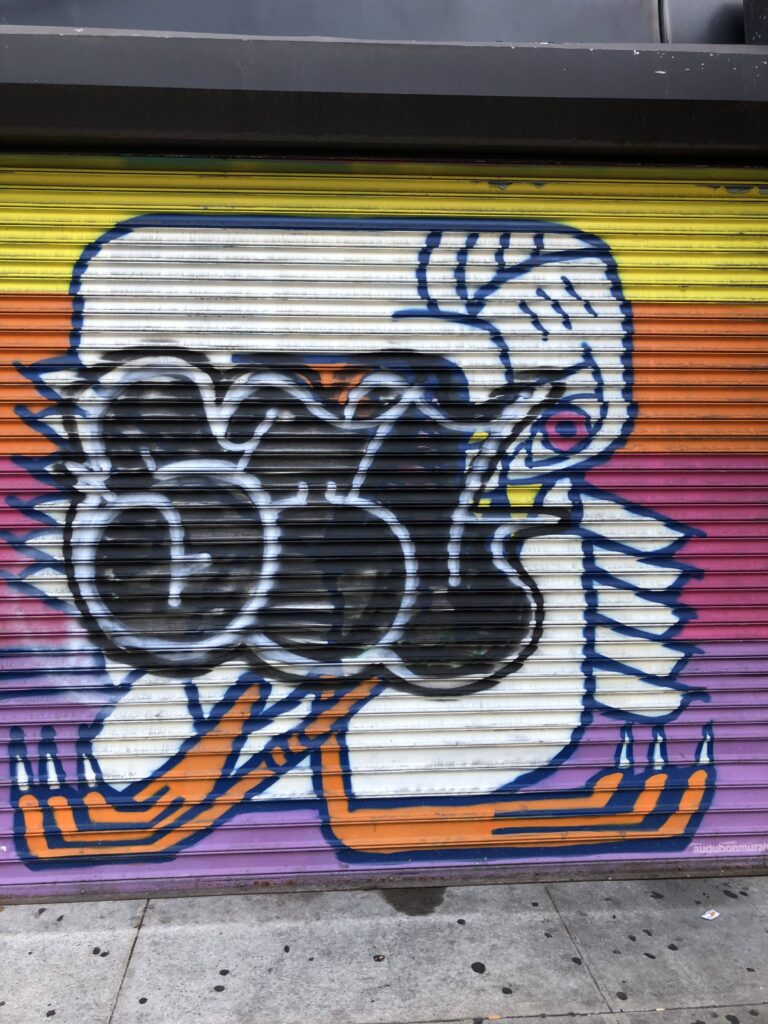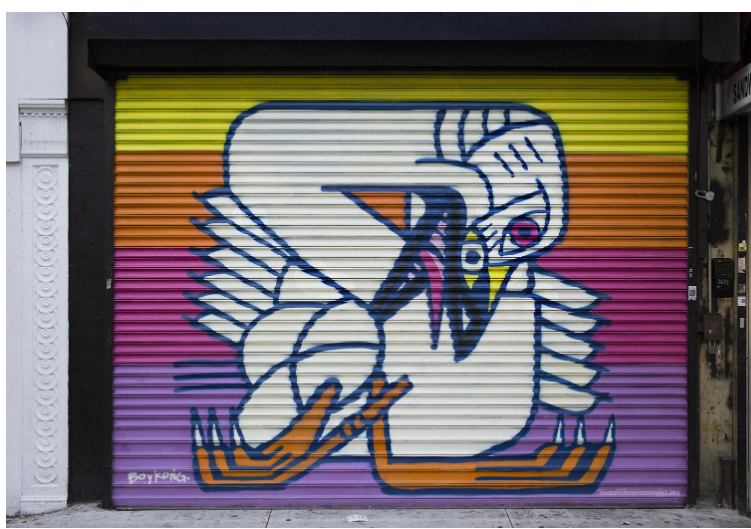 5. Mangrove Cuckoo by Candice Flewharty
Location: 3675 Broadway, New York, NY 10031
Latin Gang words ruin this beautiful mural which was supposed to inspire unity.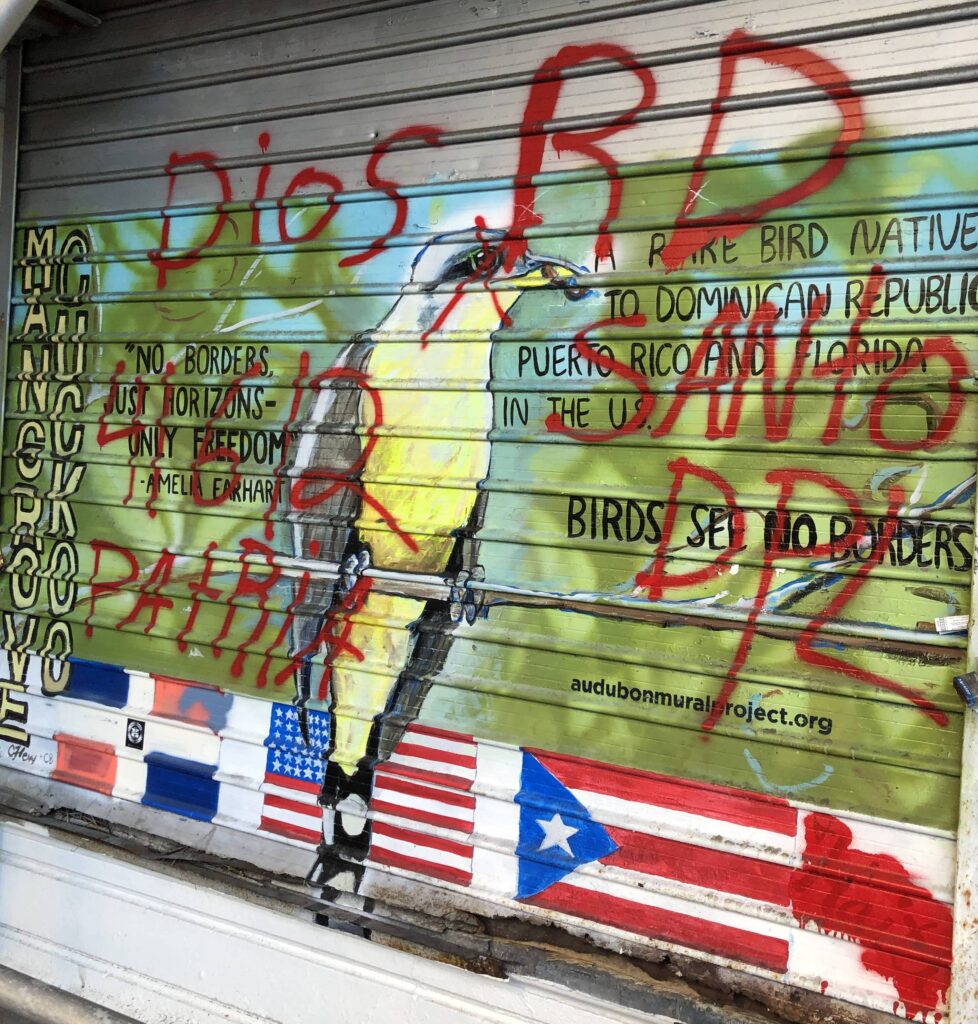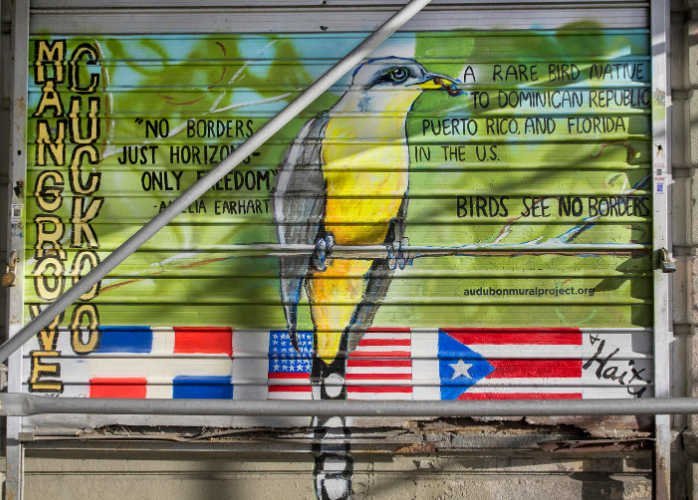 6. Henslow's Sparrow and Mountain Bluebird by youth artists
Location: 32113 Amsterdam Ave., New York NY 10032
You can't see any of this once beautiful mural now. Word Up is the name of the store it's on.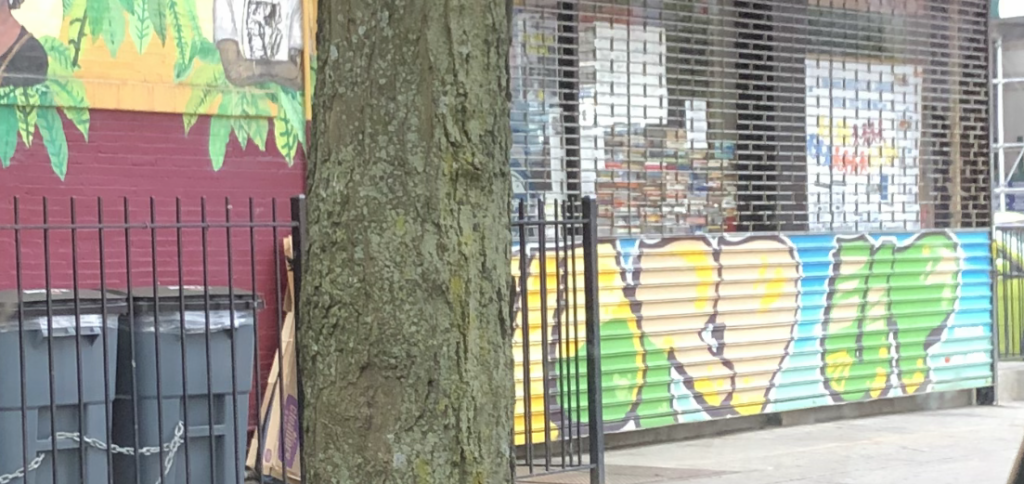 7. Gang of Warblers & Black Capped Vireo
Location: 601 W. 162nd Street, New York, NY 10032
These Beauties are being protected from the construction with cloths, but are currently unable to be viewed behind the scaffolding.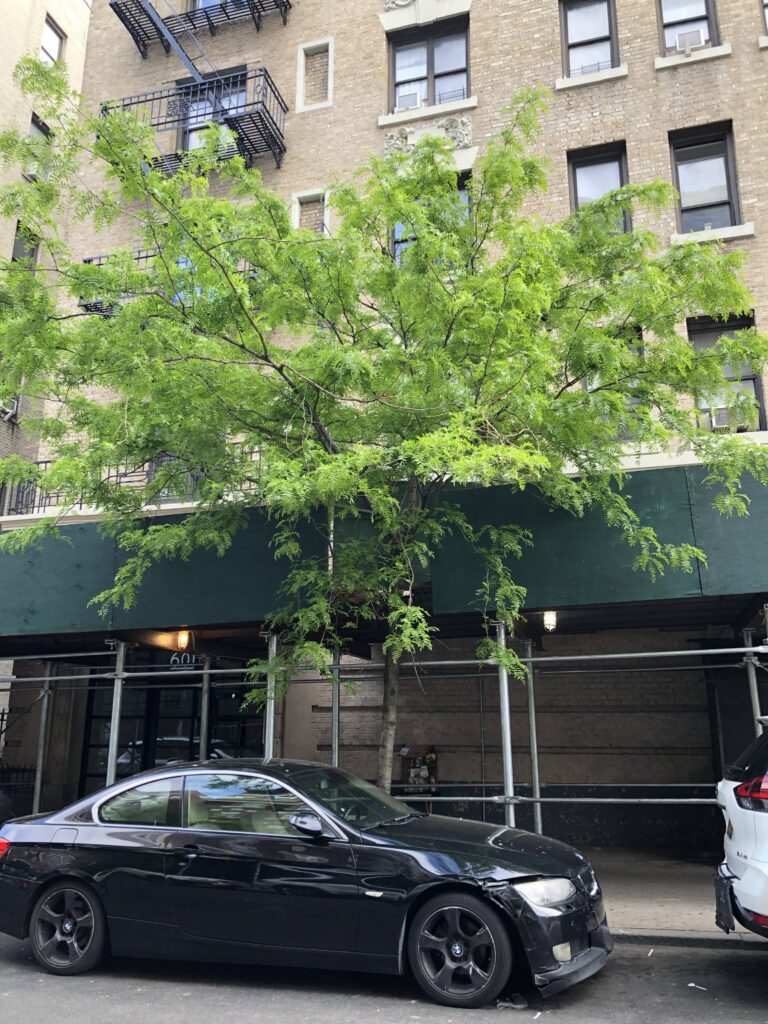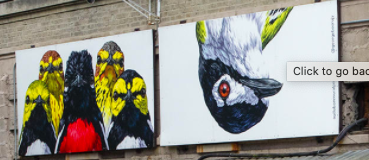 7. Boat Tailed Grackle
Location: 3777 Broadway, New York, NY 10031

This Mural has been Removed
8. Rusty Blackbird by Taylor McKimens
Location: 3621 Broadway, New York, NY 10031
We weren't able to appreciate the beauty of these two murals because of the severe graffiti.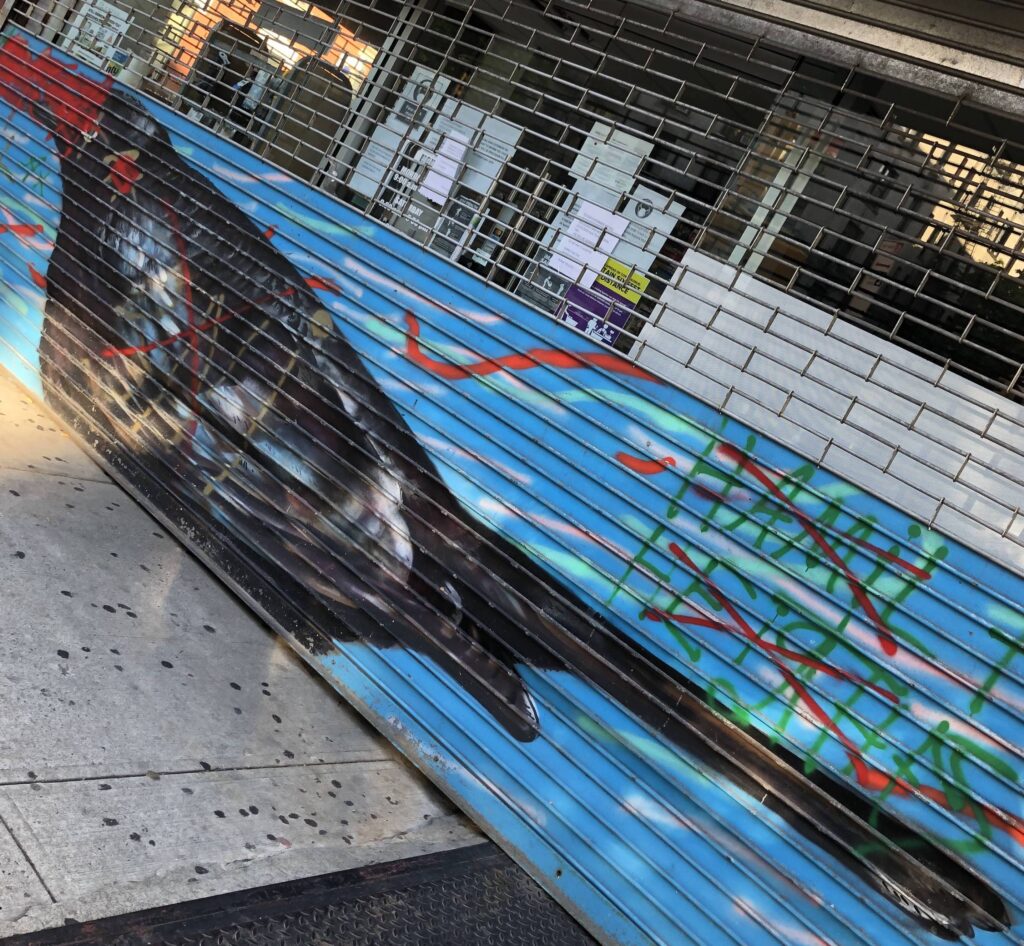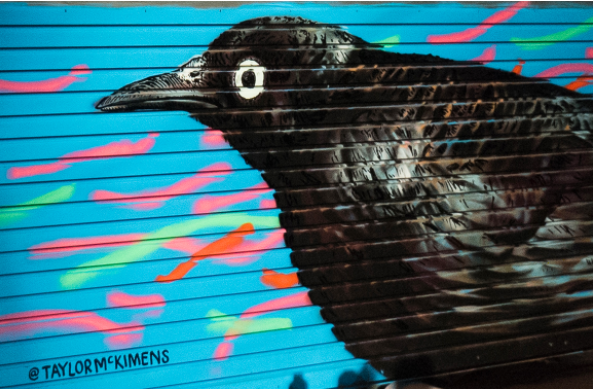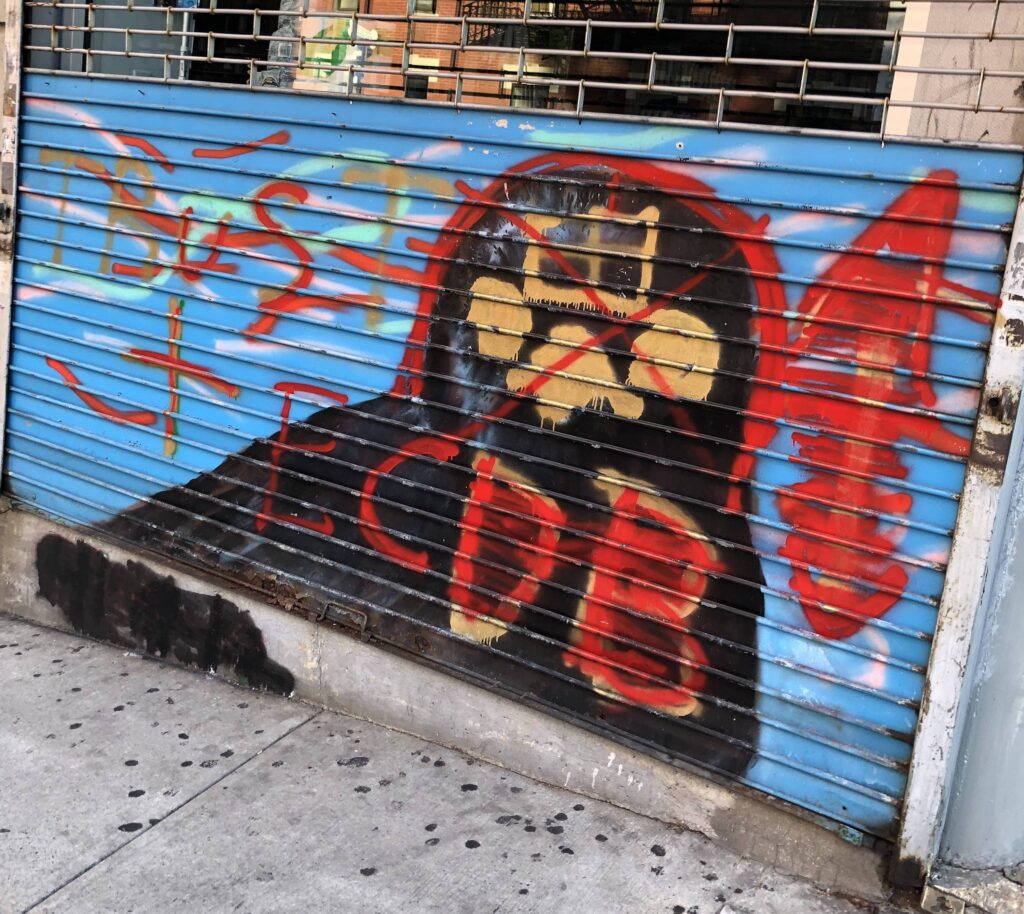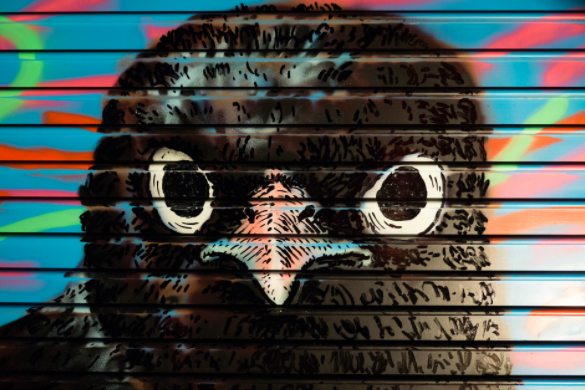 Don't Let this Discourage you from going.
There are many more murals that have a bit of graffiti and many that have none and are just absolutely stunning. We wanted to put this together because there didn't seem to be any kind of info like this out there – and it's helpful before you visit. You CAN join a guided tour of the murals with the Audubon Society. Click here for the info.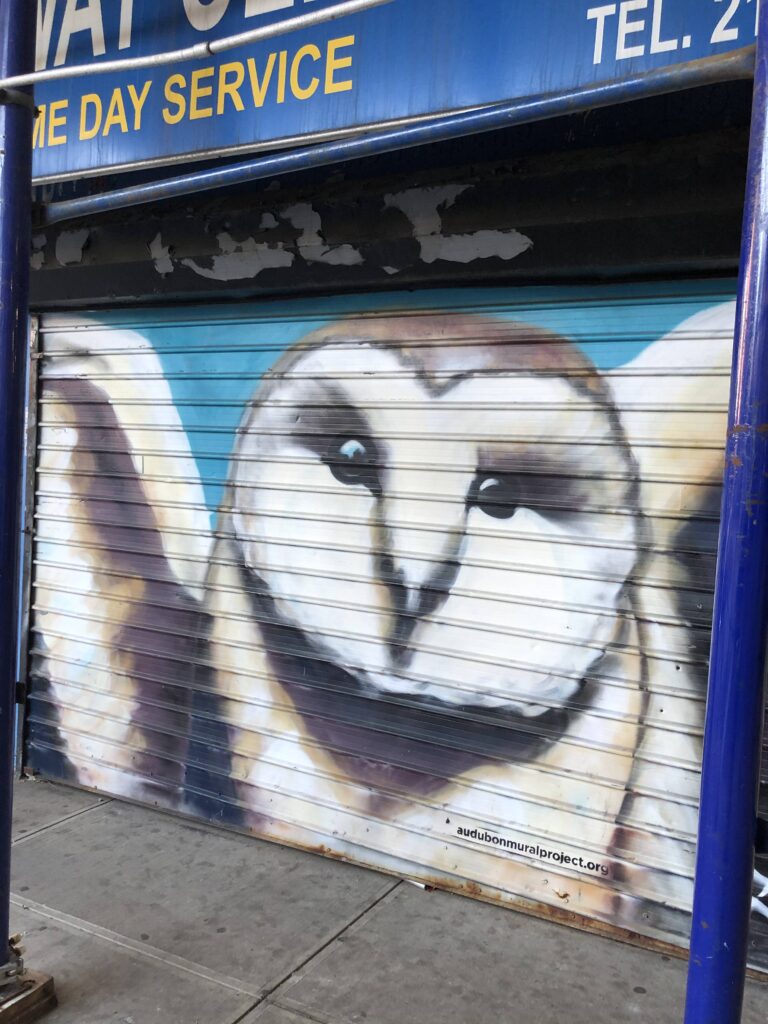 We will update this/add more info when we go back to see the ones we missed (about 10 of them).
NOTE: Even though Trinity Cemetery is currently closed, you can still clearly see and photograph Audubons grave through the bars by the entrance on W 155th St. between Broadway & Amsterdam.